AIMS Learning Calendar and Registration Now Available
Employees and Leaders need only register for the optional Q and A sessions should they have questions, after reviewing the learning materials.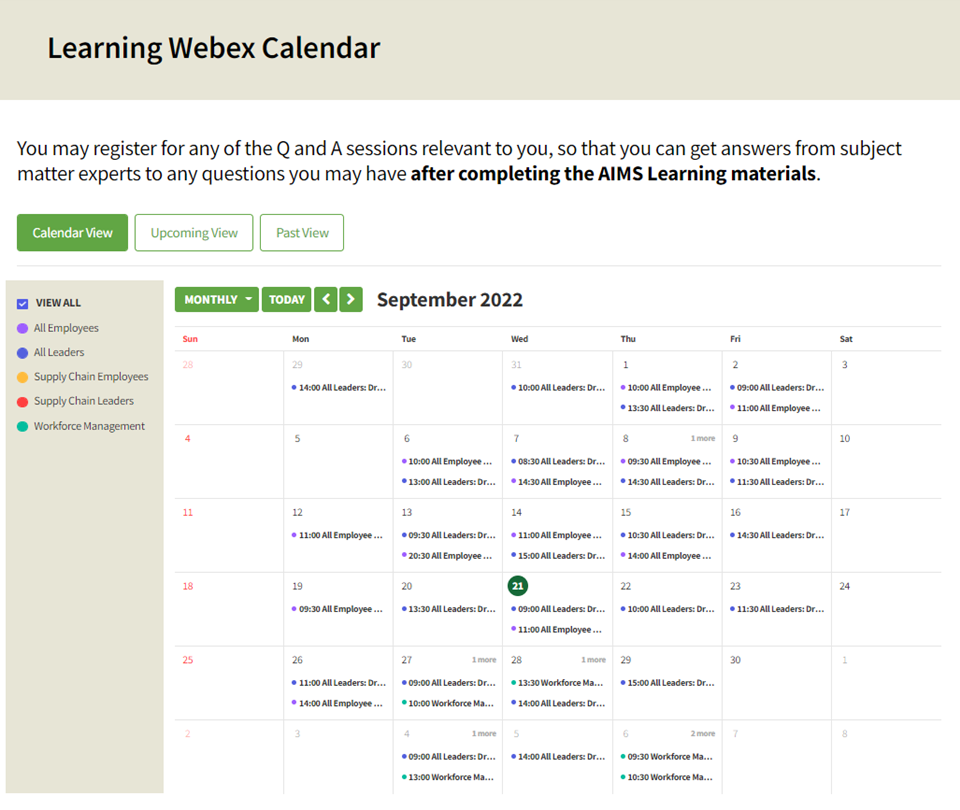 The AIMS Learning calendar is now available, offering sessions for All Employees and All Leaders. Employees and Leaders need only register for any of the available Q and A sessions if you have questions after viewing the learning materials. If you manage or supervise employees in any capacity, then you would also register for any of the All Leaders Q and A sessions convenient for your schedule.
This initial phase of learning offers sessions to introduce All Employees and All Leaders throughout the health system to tasks that they will need to complete online in AIMS.
Go to MyConnection and click on the AIMS Calendar for Learning Sessions found under Important Links, to go to the calendar:
Sort by "All Employees" or by "All Leaders" or both (please note that Leaders may also register for the All Employee Q and A sessions)
View the sessions by either the "Calendar View" or by the "Upcoming view" for a list of events
Links to register for each individual session will be provided in the description for that session
There will be a second phase offered for those whose roles require them to be working in the system daily. Watch for further communications as to when these sessions will be available.
Register for your session(s) today.
Downloadable Articles Click for Printable Content